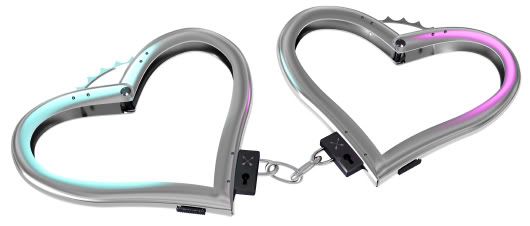 Like the 'tough love' cuffs? It seems to fit My style!
The beach was great. I wore My new bathing suit (a teal and gold little number), and I rode on jet skis, saw dolphins, laughed and overall had a good time! Now I'm back, refreshed, taking calls and trying to get some things in gear!
What else? Illustration. I'm currently working on Mistress Elizabeth's story that will be posted up on the paid membership site: www.mistressalwayswins.com. There, you can find My other illustrations, and audios of many of the sexy Mistresses of LDW. If you have any stories, or anything you want illustrated – I can certainly illustrate your fantasy!
Audios – this is a goal for the summer is for Me to get up some audios and post them in the new paid membership site, here on My blog, on the forums and let you all hear some of My stories and voice! Asia wrote a fantastic script, and I will soon be recording it. I have to set aside some time to record, record, record!
Chastity – I'm looking for some good candidates to put into chastity and to keep there. I am very interested in having you locked up and your key sent. Or, I'd like to have you in chastity in general. Hand your cock over to Me for at least a week. Come on, I know you can handle it!
Instant Messenger — ok, I just installed a new instant messenger into My computer and I have a handy little auto-response message that pops up when you message Me. The point of it is that I'm not always sitting at My computer, and I'm working on lots of different projects or usually on the phone – so, I will get to your message when I can. I get barraged with 200 messages a day sometimes, and the more callers I get, the more messages I get. I may not always have time to chit chat with you about why you lost your job, or whatever is happening in your life, but I do listen. Point is, I have a job to do, and My callers come first and foremost if My phone rings. I will get to your message when I can. I do love getting messages – it means you are thinking of Me, and I do have lots of fans. If you are wanting to chit chat with Me – the best thing to do is to go into one of the chatrooms at: www.communitykink.com and perhaps you will find Me there. Or e-mail Me. If you can't get it through your thick skull, I'll handcuff you behind your back so you can't type to Me a billion times a day. There is abuse of the messenger. Use common sense.
If you love to type and want to let Me know what's going on in your life – keep a blog. I'll read it. Plus, it's a good way to deal with your thoughts, and the evolution of your fantasies or assignments I'm handing out to you. 🙂
The point of the messenger is to ask about sessions, and see if I'm available. If I'm not always answering you, it means I'm pretty busy bossing callers around on the phone – so don't get offended! I adore each and every one of you cock-controllers, sissies, trannies, fetish-freaks,  fiends and everything else in between. Each one of you has a special little place in My dungeon o' fantasy.
Give Me a call. I'm missing some of you freaks! xoxoxox — Ms Cecilia